Write a Resume of Your Life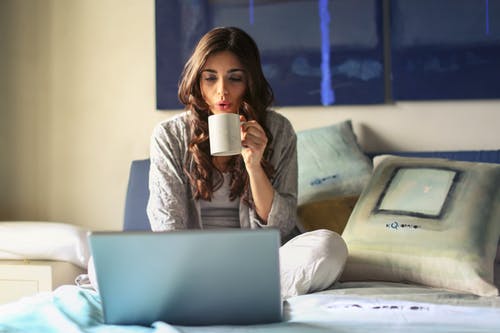 As a former executive speechwriter, I have a deep appreciation for a well-crafted speech—one that connects with the audience and accentuates the skills of the orator. Several years ago, my wife, Karen, emailed me a commencement speech delivered by Pulitzer Prize-Winning Journalist and bestselling novelist, Anna Quindlen. I loved it, but I haven't seen it for 20 years—till last week—when I was cleaning out a desk drawer and unearthed it.
It's brilliant in its simplicity, clarity, and emotional connection. After stating that while thousands of students may graduate with your same degree, YOU are the only person alive that has sole custody of your life. And what you make of it. She later made this point to the graduating college seniors:
"So, here's what I wanted to tell you today: get a life. A real life, not a manic pursuit of the next promotion, the bigger paycheck, the larger house. Do you think you'd care so very much about those things if you blew an aneurysm one afternoon, or found a lump in your breast?
"Get a life in which you notice the smell of salt water pushing itself on a breeze over Seaside Heights, a life in which you stop and watch how a red-tailed hawk circles over the water gap, or the way a baby scowls with concentration when she tries to pick up a Cheerio with her thumb and first finger."
This got me thinking. As a career transition consultant, every day I'm reviewing job candidates' resumes. I examine their career summaries, work experience, accomplishments, education, and affiliations. So, I asked myself this question. What would it look like if we wrote a resume of our lives, instead of our work? A resume that captured the way we've tried to live. What would we list as our accomplishments?
For me, I'm a simple man with simple goals. So, my objective is to live a life where I put first things first. Remember what's important—and what's not. A life rich in relationships—both horizontal—with family and friends—and vertical, with faith in God. A life that, despite how fast it's moving, I find a way to slow it down—or slow myself down—just long enough to be grateful.
My accomplishments are equally simple. I missed 10 years of corporate meetings because I was meeting somewhere else—in the backyard with my boys playing football or baseball, walking with them to the ice cream and custard shop down the street, or to the corner gas station to buy a bag of peanuts and a bottle of Grape Crush soda from an outdoor vending machine that was as old as I was. This luxury was afforded me when I was an executive speechwriter working from home.
On the resume of my life, my education is not a list of degrees, but the degree to which I was teachable in the hands of a single parent, and my unintended, but life-changing mentors.
My affiliations would be the men and women committed to the same endeavors, disciplines, and core values.
My references are my wife and kids—who better to verify my credibility than those who have observed me in the one place where my life is wide open and laid bare—at home.
Like Anna Quindlen, in the end, all I really want is a life. A real life. A life that when it's over, it lives on, in the memory of the people I've touched—and who have graced my life.
If you wrote a resume of your life today, what would you say?
###
Please feel free to ask me a question, leave a comment, or join my mailing list by subscribing to my FREE newsletter, PAUSE MORE. RUSH LESS. below. We'll talk about how to slow down your life to live it more fully.