Why was Lake Geneva, Wisconsin Chosen as the Setting for "The Glimpse?"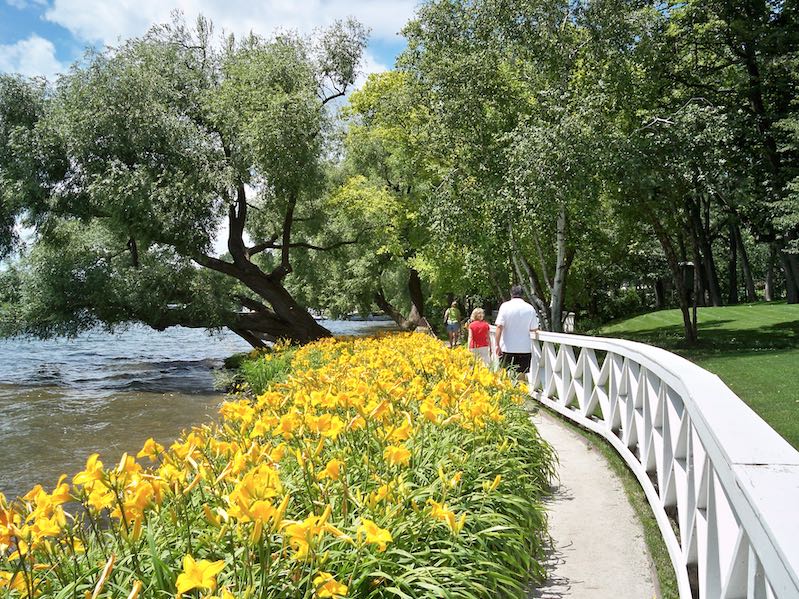 Readers often wonder why an author chooses a particular setting for his or her novel. In the publishing business they say, "Write what you know." Authors are an authority on what they know. Nicholas Sparks knows North and South Carolina because he lives in South Carolina. So, most of his books are set in both North and South Carolina towns.
Since I'm from Wisconsin, a beautiful but sometimes under appreciated state, I chose Lake Geneva, a popular summer tourist town 50 miles west of my home. I love it there and so do thousands who visit every summer, so writing about it was a labor of love.
The Shore Path featured throughout the novel is a sight to behold. It's a 26-mile path that surrounds Geneva Lake with public access to the lake-front property where you can enjoy spectacular views of the homes, flowers, boats, piers and of course, the lake.
It is a perfect romantic setting for main characters, Nick and Ally. They spend significant time on the Shore Path as pivotal scenes take place there.
Please feel free to ask me a question, leave a comment, or join my mailing list by subscribing to my FREE newsletter, PAUSE MORE. RUSH LESS. below. We'll talk about how to slow down your life to live it more fully.