The Singer is Silent but the Song Plays On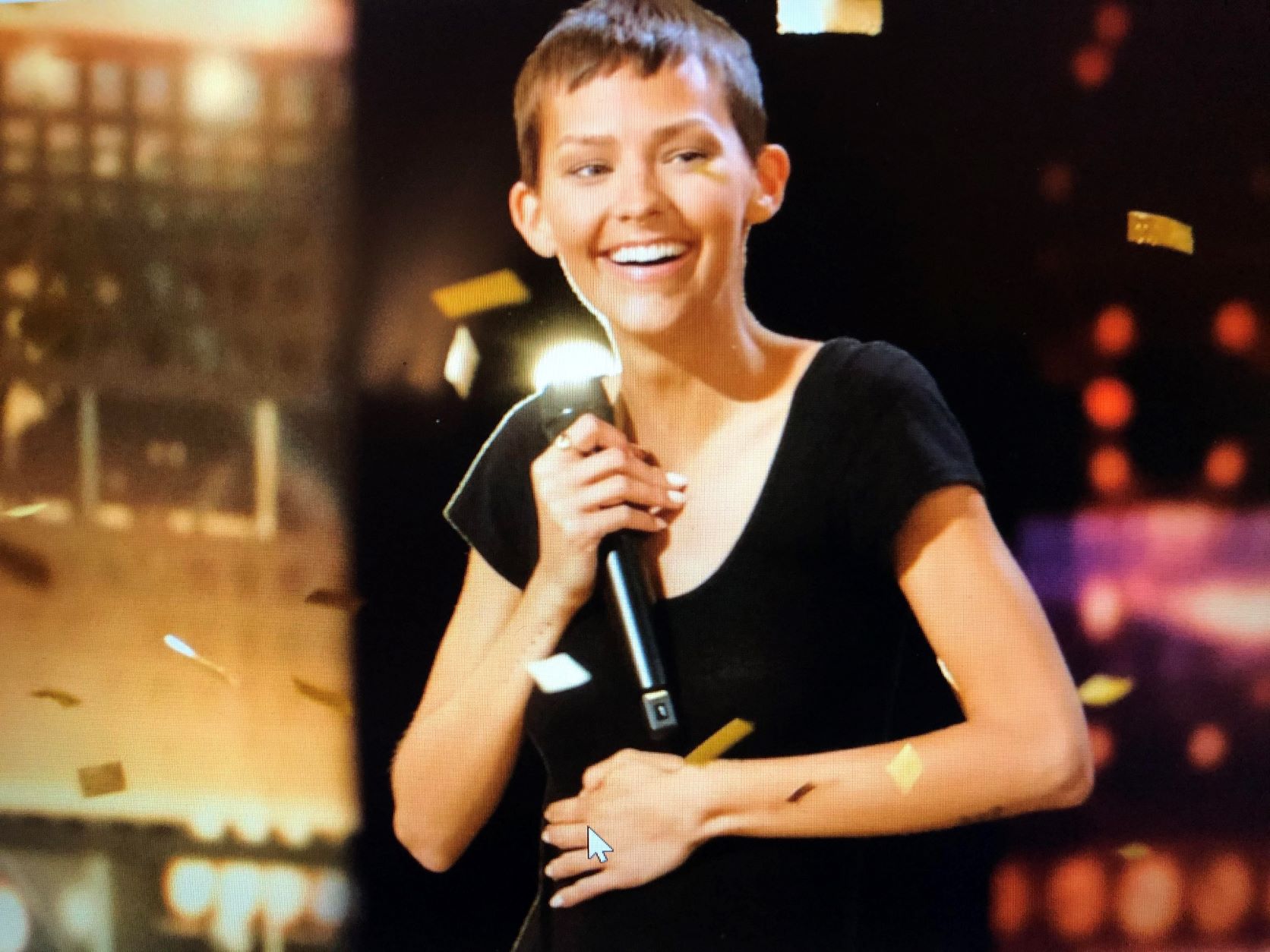 Last summer I wrote a newsletter that discussed Jane Marczewski, better known by her stage name, Nightbirde. At the time, this 30-year-old was suffering from lung cancer and made news around the world for her Golden Buzzer performance on America's Got Talent (AGT).
Forever optimistic, she sang an original song that night titled "It's OK." The lyrics addressed how we all feel "a little lost sometimes," while the chorus was her response: "It's OK." And while her voice was astounding, her attitude is what moved me.
It was not just what she sang, but what she said. She didn't want to be defined by her circumstances. After she sang, the judges were stunned by her song, her situation, and her strength. In that precious moment of silence—of awe—she spoke: "You can't wait until life isn't hard anymore before you decide to be happy." Her life is an illustration of contentment in devastating circumstances.
Before you finish reading this newsletter, play this short video of her performance again. The link is below. At the end of this newsletter is a three-minute video of her tearful virtual return to AGT after her health failed.
~
Nightbirde: Girl Fighting Cancer Sings Emotional Original Song, "It's OK."
https://www.youtube.com/watch?v=rq4RB6v51E4
~
Jane Marczewski died on February 19th, just a few weeks ago. There is a video on YouTube on her deathbed with a message she wanted to convey to the world. A few of her last words were: "You are loved, and I am loved." Her faith in God gave birth to her perspective.
In the last few years of her life, through her music and messages, she spoke on two themes and wove them together: grief and gratefulness. She was grateful for her life—her incredibly short life—despite the grief of knowing it would be brief. She made the most of it and inspired millions. Add me to the list of people inspired to use whatever talents I have to bring the world messages of where to find inner joy and unshakeable hope.
As many of you know, I have been writing a novel that speaks to overcoming grief and moving on. It's titled The Desert Between Us and is about finding joy after "a journey through the desert of grief." It's inspired by my father who lost my mother when I was eleven. I have included a new excerpt below. I finished the rough draft last week and now the hard work of editing 335 pages begins.
As I reflect on Jane's life, I realize that the essence of it—the fruit of it—was to bring hope to others. It's been said, "He who has health has hope, and he who has hope has everything." Jane Marczewski, Nightbirde, lost her health—but thankfully—she never lost hope.
The singer may be silent—but the song plays on.

###
Here is a link to Nightbirde's virtual return the America's Got Talent when she had to drop out of the competition due to failing health.
https://www.youtube.com/watch?v=ZbYVx-PFZqo

SOMETHING TO CHEW ON: Who is the primary person in your life who has brought you hope? Who are you bringing hope to today?

YOU MIGHT ALSO ENJOY:

Here is a new excerpt from Chapter Five of The Desert Between Us:
https://jamescmagruder.com/news/desert-between-us-excerpt-chapter-five