The Secret of Life is Enjoying the Passage of Time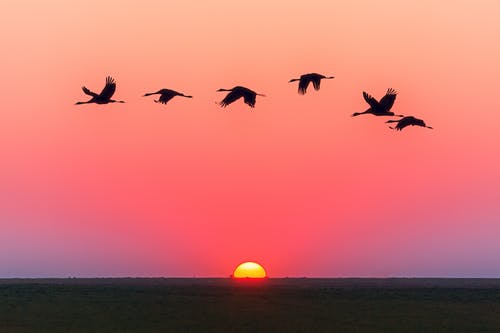 I didn't write the headline above for this week's newsletter. James Taylor did. It's featured in one of his songs, Secret O' Life. It's a lesser known song, yet it still landed on his "Greatest Hits Volume 2" CD.
I popped the CD in my car the other day when Karen and I were driving to nowhere special. The opening lyric of the song is the headline above. Simultaneously, Karen and I turned to each other and before I could say it, she said it: "This is a great theme for your newsletter."
While I'm a big fan of James Taylor, I typically don't look to folk singers to shed new light on daily life. In fact, in an interview, Taylor once referred to his song title as "presumptuous." Yet, I must admit, he was on to something with this lyric—it bears an element of truth. If nothing else, he gave me something to ponder. Enjoying the passage of time helps us live more contented lives.
I've always been conscious of the passage of time in my life. I've watched the stages and phases flicker by like a silent film. When we're aware of the ticking clock, we see, with clarity, the seasons of our life, our evolving role in our relationships, and the way the events of our life eventually transition from the present to the past. We witness this transition from "present-to-past" most clearly in the lives of young children.
I remember when my oldest son, David, wore a baseball cap every day of his life when he was about five years old. Every morning, upon waking, he would plop it on his head and adjust the brim—so it was slightly askew. At bedtime, we almost had to wrestle him to get it off. One day, a year or two later, he took the cap off and laid it down. He never picked it up again. I stood quietly by and watched as he closed a door of his childhood. Forever.
My youngest son, Mark, did the same thing with a stuffed animal—Grover—from Sesame Street. At one time they were inseparable—then, one day, he laid Grover down. He never picked him up again. He too, closed the door on a phase of his childhood—and once a door is closed, there's no going back. In both cases, they unknowingly turned a page in their lives—and thus, that page transitioned from the present—to the past.
The passage of time is sometimes imperceptible. It's most often noticed after it happens—rather than while it's happening. We can miss it for all the right reasons—we're too caught up living in the moment to notice its passing. By the time we say, "Where did the time go?" the moment has faded away.
I remember how quickly Karen and I transitioned from a newlywed couple, to a couple with kids, to a couple with middle school kids, high school kids, college kids, newly married kids, and now kids having kids. I'm grateful that with each transition I happened to be watching—closely—and I recognized the turning points that signified the passage of time. While I preferred to slow the clock down, I'm gratified that I fully engaged those moments before they slipped away.
I've learned that when we're acutely aware of the passage of time, we may feel like we're standing on the sidelines of our lives—watching it parade by. At those moments, whether we realize it or not, we are both participants and spectators in our lives. And as spectators, we can step back, enjoy the show, and conclude that perhaps James Taylor was right: "The secret of life is enjoying the passage of time."

If you could relive a moment in your life that passed too quickly, what would it be?

###

NOTE: You can now read any past issue of this Pause More. Rush Less. newsletter under the BLOG tab on my author website. Jamescmagruder.com. Feel free to leave a comment on the CONTACT tab or email me directly at: jamescmagruder@gmail.com.
Please feel free to ask me a question, leave a comment, or join my mailing list by subscribing to my FREE newsletter, PAUSE MORE. RUSH LESS. below. We'll talk about how to slow down your life to live it more fully.