The Price of Every Decision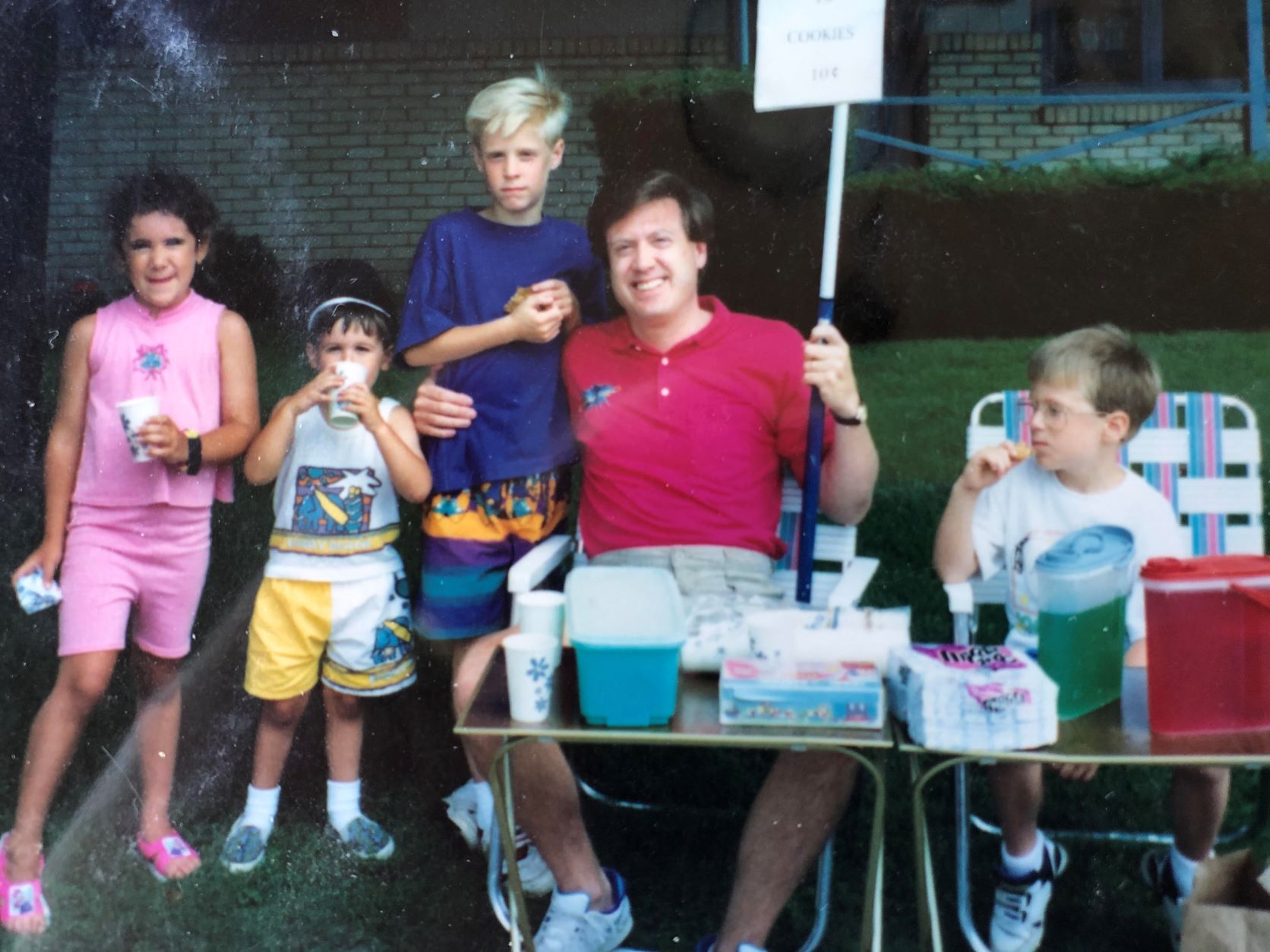 Every decision comes with a price. A cost. In business school, they even teach you about "opportunity cost"—the loss of value or benefit incurred by engaging in one activity, relative to engaging in an alternative activity that could offer a higher return.
I first started thinking about the price of important family decisions in my thirties—when I was considering leaving corporate America and launching a business as an executive speechwriter and advertising copywriter.
I had a good job. No, a great job—in the marketing division of Snap-on Tools Corporation, a Fortune 500 company. I was a creative writer in the sales promotion department and an incentive travel planner for sales contest winners. So, besides developing much of the sales and marketing literature for the company, I coordinated travel trips for top salespeople to Hawaii, Spain, and the Caribbean on the largest cruise ships in the world. Why would anyone want to leave this dream job?
After working for this first-class company for fourteen years, I got to thinking about what it would be like to design a job around what I enjoyed most, using my strongest skills. The theory being, spend the next stage of my career doing what I loved most—and something else—spend more time with the people I loved most, my wife and sons.
My wife was a stay-at-home mom at the time, so I would sacrifice our only income and insurance—for nothing more than a pipe dream. Yet, after conducting extensive research, reading books on how to launch this type of business, calling the authors for additional details, freelancing for ad agencies and design firms to ensure I could write on any subject, and purchasing insurance, this dream slowly evolved from impossible to probable.
I realized then that author Henry David Thoreau was on to something when he said:
"The price of anything is the amount of
life
you exchange for it."
At 37, I had a window of opportunity to chase a dream—to run a home-based business and spend more time with my family. Now, I had a decision to make. How much more of my family life was I willing to "exchange" for a corporate career? I pulled the plug—and launched my advertising and executive speechwriting business in June 1991—thirty-one years ago.
Looking back, it's one of the best decisions I've ever made. And, while working with a myriad of clients, sharpening my writing skills on multiple subjects, and winning twelve advertising writing awards, including Best of Show, I had the privilege to add these sacred accomplishments to the resume of my life: I observed my sons grow up for ten years, played hundreds of unscheduled backyard baseball games, learned that it's more fun to play football in the rain, relished ice cold Cokes from a gas station vending machine (glass bottles, of course) on a steamy August afternoon after a close game, enjoyed countless spontaneous father/son chats walking around the block, rediscovered the world of pretend, achieved "kid status" bike riding with them with the wind blowing through our hair, realized young boys will share what's on their hearts over an ice cream cone, and taught an essential principle of running a Kool-Aid and cookie stand; don't eat the profits. (In the photo above, every kid has Kool-Aid or cookie in hand.)
I know what you're thinking. How would I have benefited if I had never taken a ten-year break from my corporate career? It's a question I've asked myself before. The answer? I would have a larger 401K plan and more money in the bank. But I would also have a major deficit in my memory bank.
Life gives us windows of opportunity—but they close quickly. For me, to remain in corporate America during this "window" came with a price too high, because Thoreau was right, and I wasn't willing to exchange more of my family life--for my professional life.
###
SOMETHING TO CHEW ON: Is there something you're exchanging your life for?
YOU MIGHT ALSO ENJOY:
I have a friend, Dejah Edwards, an author, who has invested much of her life in raising awareness of the plague of human trafficking. In her book, Shattered Innocence, A Journey to Restoration, she uses a fictional account to illustrate the frightening reality of this issue and the role faith plays in bringing true restoration and recovery. Check it out.
Please feel free to ask me a question, leave a comment, or join my mailing list by subscribing to my FREE newsletter, PAUSE MORE. RUSH LESS. below. We'll talk about how to slow down your life to live it more fully.