Living the Dream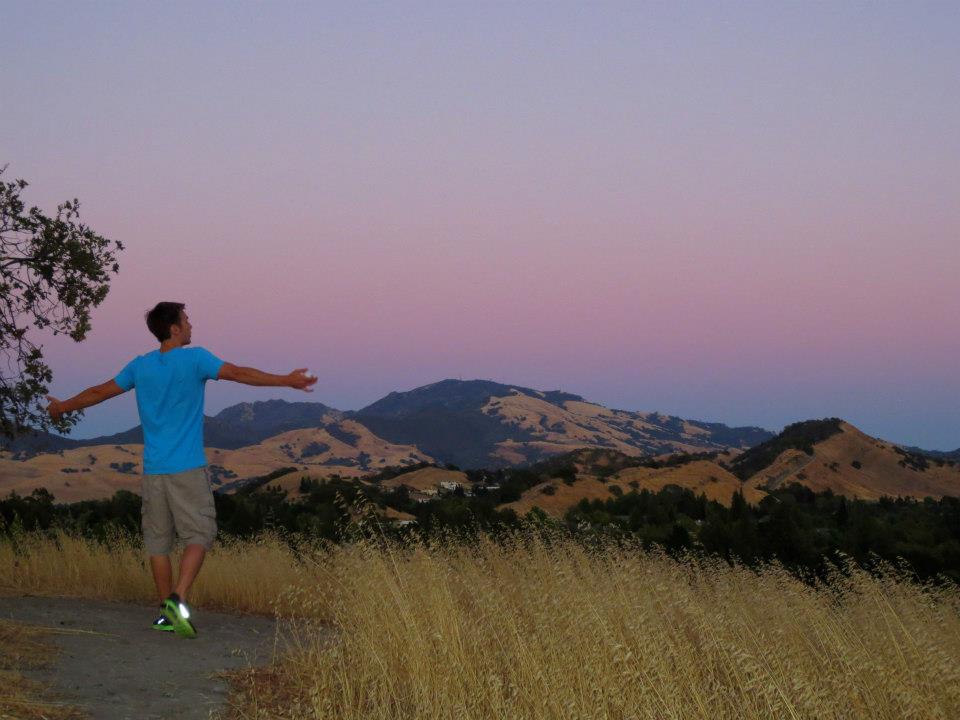 Living the dream. How often have we heard those words? How often do we—mistakenly—assume the dream must be grandiose—or it isn't a dream worth living?
What if living the dream is—well, simply living? That is, finding pleasure in anything. In everything. From daily routines to familiar relationships. Who says the "dream" has to be achieving fame, writing the great American novel (although that would be nice), or winning the lottery?
Maybe, living the dream is simply finding time to do something you've always wanted to do, going someplace you've always wanted to go, or living someplace you've always wanted to live. Or realizing that although you're undecided about what you want to do with your future, you still see the silver lining—you have options.
Or, as in my brother Chris's case, living the dream might be building a new home around the block from his seven grandkids—and they stop by unexpectedly—leaving their bikes sprawled across the driveway—while they share a Popsicle together on the patio. And later, when they ride off, he mistakenly thinks it was just another summer day. Yet, to them, they will never forget this day because they spent part of it with their grandfather—he was so happy to see them—and for some reason they can't explain, this frozen treat never tasted so good on this particular August afternoon.
On the other hand, maybe you face serious issues at work, or with a family member. Nevertheless, in a moment of clarity, you realize that you're blessed with good health and strength—so you can meet these challenges—knowing, in the end, they're temporary.
Today, as I sit on my patio and scribble these thoughts, I realize now, more than ever, that the only thing worse than not living your dream—is living it—and not knowing it.
###

SOMETHING TO CHEW ON: What is your dream? Would you recognize it—if you're already living it?


Photo courtesy of Mark Magruder. Mark, my son, shown here living the dream of living in California. A spontaneous moment in the hills overlooking Walnut Creek, CA.
Please feel free to ask me a question, leave a comment, or join my mailing list by subscribing to my FREE newsletter, PAUSE MORE. RUSH LESS. below. We'll talk about how to slow down your life to live it more fully.