Gag Gifts that were No Joke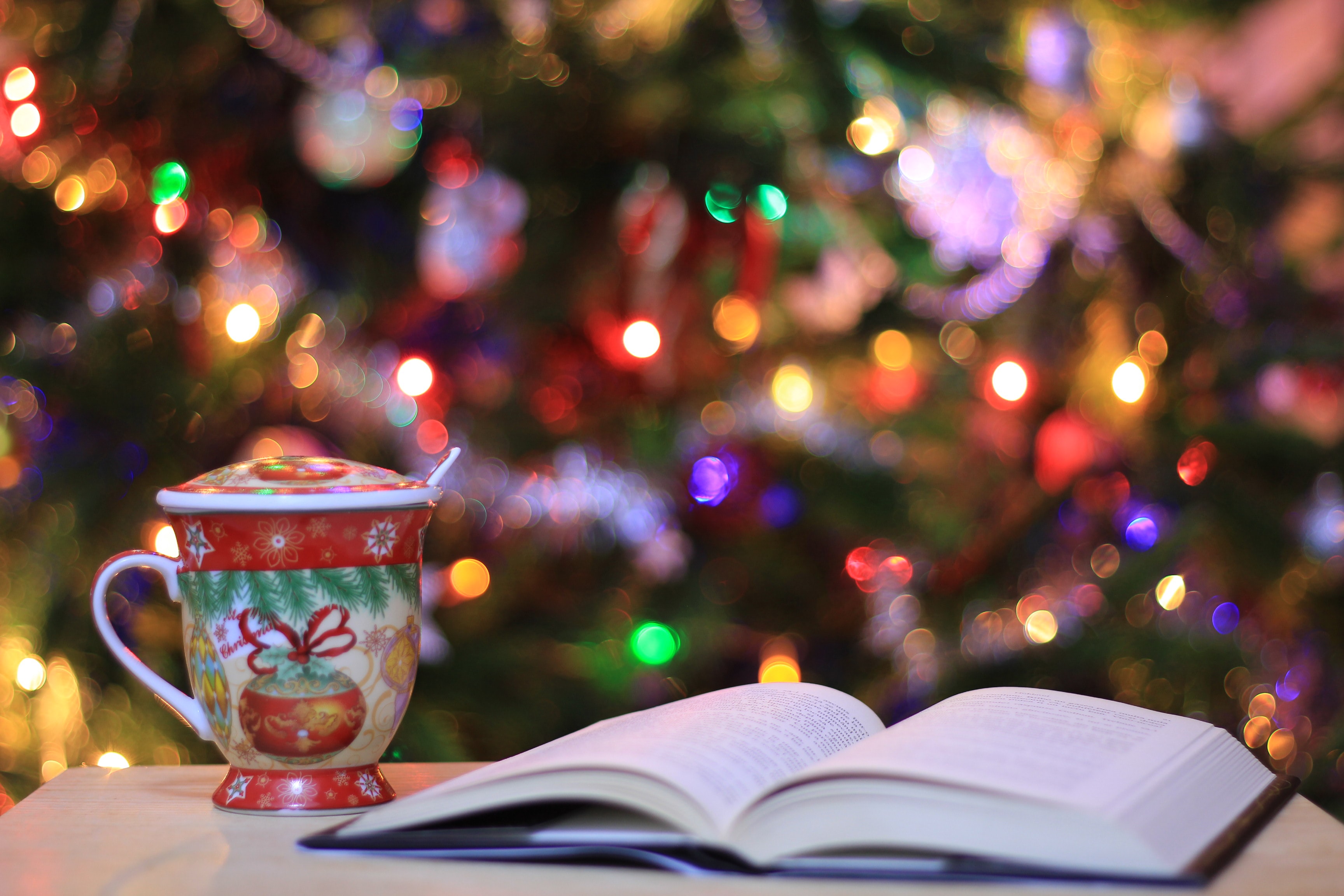 I love Christmas time. Christmas is a holiday that literally hangs in the air, like a morning mist. Can you smell the pine drifting through the house, the cookies in the oven, the hot chocolate being poured, or homemade eggnog being concocted? Bright red bows adorn wreaths on front doors, colored lights and ornaments glisten on Christmas trees, fireplaces crackle, and cheerful banners line the street lights on Main Street, USA.

Most of all, I love something else that hangs in the air at Christmas time: anticipation. The anticipation of the season: children squealing in delight at the prospect of receiving their favorite gifts, the joyful voices that blend together when everyone talks at the same time at family gatherings, Christmas Carols that waft through the air, the spirit of giving that covers us all like a warm blanket, and of course, family traditions.

The older I get, the more I realize just how much my life has been influenced by my family and our family traditions at Christmas time. One in particular.

My Uncle Jim would arrive for dinner every Christmas Eve wearing a Santa hat perched on his forehead at a slight forward angle, a duffel bag slung over his shoulder. Before dinner, he would unzip the bag and display his treasures under the tree—gag gifts haphazardly wrapped, not in holiday wrapping paper, but in old newspapers—signifying their value—or lack thereof.

My family consisted of my father, my five siblings, two uncles, Jim and Joe, and me. My mother was conspicuously missing. She had died prematurely of cancer at age 45 leaving my father alone to raise their six children. My uncles, on my mother's side, both confirmed bachelors, were especially helpful to my father every Christmas.

Dinner was what you would expect from two bachelors and a widower. It was a simple affair consisting of Uncle Joe's hamburgers, so named for his secret recipe, and the fact that he was the only one that could cook them—or was allowed to cook them. Throw in some potato chips and non-descript, store-bought coleslaw and that was our no-frills Christmas Eve dinner.

After dinner, we would all gather around the tree and Uncle Jim would slip on his Santa hat again and pass out his gag gifts. Every gift was unique and depicted a current interest in the life of each recipient. Taped to each gift was a handwritten poem that focused on the recipient's interest and hinted at how the gift complemented that interest. Naturally, we attempted in vain to guess what each gift was before it was unwrapped. Our pathetic guesses added to the joy, laughter, and chaos of our gift opening ceremony.

Over the years, as our family grew, he was eventually writing poems and curating gag gifts for our spouses as well. Every Christmas, the tradition became more difficult to pull off, yet he faithfully executed it with passion and precision for over twenty years. It was a lesson in creativity. But it was more than that, it was a lesson in commitment.

When I reflect on this period of his life, he should not have had time for this exercise—especially at the busiest time of year. Not bad for a guy whose day job was president of a small publishing company that published a popular national family magazine, named Ideals.

In the busyness of life, we usually don't find time to reflect on how our life has been shaped by others. When it came to this Christmas Eve tradition, the life lessons were not wasted on me and I learned more from the giver—than the gifts.

"We make a living by what we get;
we make a life by what we give."
Winston Churchill

I learned simple pleasures are precious treasures. Simple things, like gag gifts—wrapped in newspaper—can be among the most enduring and memorable gifts we ever receive. Through these silly gifts, I realized the "time invested" was worth more to me than "dollars invested." Every Christmas, his gag gift was one more investment in my emotional bank account, one more deposit in my memory bank.

This tradition reinforced how Christmas can bond a family. As a company president, my uncle traveled around the globe—and, as a bachelor, he could have traveled at Christmas time to exotic locations and warmer climates with his colleagues. Instead, he never missed being home for Christmas with family. His life was a testimony to a fundamental truth: family makes Christmas feel like Christmas.

He unknowingly taught me that regardless of your achievements in life, never forget who you are. It often astonished my siblings and me that we could find our uncle, this corporate executive, crossing town on a bike, committed to planting flowers, gardening, taking a daily walk, living below his means, and volunteering to teach inmates and disadvantaged children how to read. Despite his success in business, he never forgot who he was.

It makes sense, I suppose, that as Christmas nears, I still feel the void of my uncle's passing. The void of a tradition I once felt would never end. The void of a man that not only brought gag gifts every year, but something more, something enduring: the "anticipated joy" of opening them together—as a family.

It was a simple Christmas tradition centered around gag gifts. Gag gifts that, in my life, were no joke.

###

SOMETHING TO CHEW ON: What is your favorite Christmas tradition? What new tradition might you introduce this year? Let me know.

MERRY CHRISTMAS & HAPPY HOLIDAYS
Please feel free to ask me a question, leave a comment, or join my mailing list by subscribing to my FREE newsletter, PAUSE MORE. RUSH LESS. below. We'll talk about how to slow down your life to live it more fully.