Frequently Asked Questions (FAQs)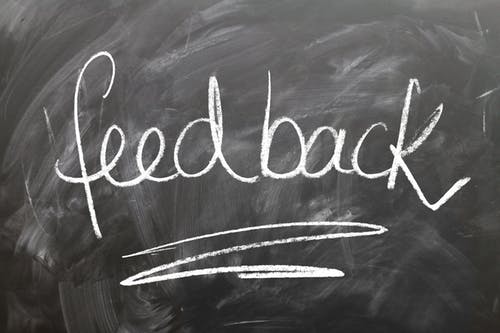 Listed below are a few Frequently Asked Questions James has been asked. This FAQ blog post is a work-in-progress and the answers to more questions will be posted here over time. Check back regularly for the answers to new questions. Or, feel free to ask your own questions in the CONTACT section on this website.
When did you know you wanted to be a writer?
I suppose I knew I wanted to be a writer in high school when I was reading some of the classics by Henry David Thoreau, Ralph Waldo Emerson, Edgar Allan Poe, Ernest Hemingway, William Faulkner, Kurt Vonnegut, Ray Bradbury, etc.
I was so impressed by authors who had a command of the language and could express their ideas with such clarity and inspiration. Today, I still find myself saying, "I wish I said that" when I hear an idea so eloquently expressed it stirs the soul.
What do you like to do when you are not writing?
When I am not writing I enjoy biking, going for long walks with my wife, reading, and working out in karate. I have earned a third-degree Black Belt in Uechi Ryu Karate which is an Okinawan style of karate that blends Chinese temple fighting and Kung Fu. This style of karate was featured in the movie series, The Karate Kid. (Wax On, Wax Off)
What is the difference between a love story and a romance novel?
This is a great question. They may seem similar but there is a formula to writing a romance and if you violate the formula, it will not be published. A romance must always conclude with a happy ending and the formula is "boy gets girl" or "girl gets boy." And the reader concludes that "they lived happily ever after."
A love story does not have these parameters and can end tragically. (Think Nicholas Sparks.) A love story may have romantic elements but is less predictable than a true romance novel. I don't write romance.
I like to write compelling stories that may or may not include a romantic element but will always touch on an emotional element central to almost of our live, but the end will be less predictable, more realistic, and to some degree, the character's future will be left up to the reader's imagination based on how I resolved the plot lines.
Where do you write?
I have an office in my home that was designed as my writing room when we had our home built. Yet, I move around a lot. I write in different locations to stimulate inspiration. I write in coffee shops, Barnes & Noble cafes, libraries and, in the summer, out on my patio overlooking the woods or, in a lawn chair overlooking a lake. I believe changing writing environments arouses creativity.
What is your inspiration to write?
My inspiration to write is centered in my faith and the belief that writing is what I am called to do. I write from a sense of purpose. My wife is also clearly an inspiration to me as she so unselfishly gives me time to write and often suggests themes and ideas for articles and books. And, she is not afraid to tell me when an idea or even a finished article doesn't cut it and I should scrap it and start over.
Why do you write both fiction and nonfiction?
Most of my life I have written nonfiction articles that focus on themes or aspects of life central to us all. Things like relationships, marriage, raising kids, paying tribute to the people who shaped our lives, and how to slow down so we don't miss the defining moments of our life—while they're unfolding.
I have included several published nonfiction articles here on my website under the NONFICTION menu on the top navigation bar, each with a separate theme. Below is the article title followed by the theme:
Article Theme
Lawn Chair Living How to slow down your life to appreciate it fully
Time of Possession Capturing precious moments with your kids
Survival Guide for Alzheimer's Caregivers Self explanatory
The Men They Will Become Sage advice that helped me raise my sons
A Writer's Vow How to never give up your dream of publication
A Devotion to Duty A tribute to my father's service in Iwo Jima
Message Behind the Gift A message my father unknowingly sent me
I started writing fiction a few years ago when my wife challenged me to consider using fiction to write compelling stories where I could introduce challenging themes. I accepted the challenge and wrote my first novel, The Glimpse, a story of family, faith and forgiveness between a father and a son. As a subplot, a love story runs through it. The Glimpse is featured here on the FICTION menu on the top navigation bar.
Please feel free to ask me a question, leave a comment, or join my mailing list by subscribing to my FREE newsletter, PAUSE MORE. RUSH LESS. below. We'll talk about how to slow down your life to live it more fully.