Excerpt #1 -- The Christmas Photograph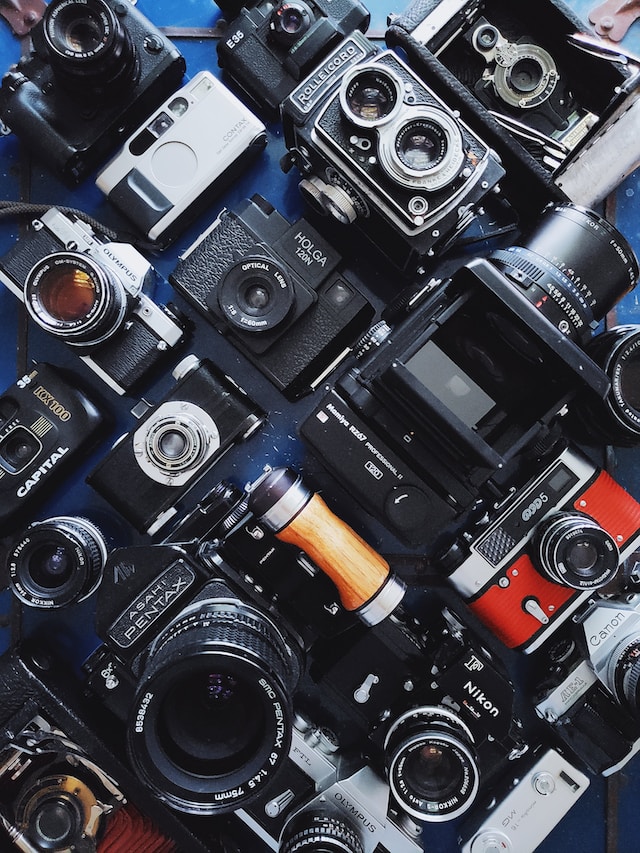 In my last newsletter, I gave you an update on my third novel, a novella called The Christmas Photograph. I wanted to share a brief excerpt with you now.
The Christmas Photograph is a 40,000-word novella that tells a story of restoration between a grandfather, father, and grandson after a major family tragedy. It speaks to the importance of "verbally expressing" our love to our loved ones.
In this story, the Cain family owns a popular camera store in the quaint and beautiful village of Bretton Woods, New Hampshire. Pops is the family patriarch, founder of their camera business, and owns an extensive collection of vintage cameras. At 95, he is in failing health.
In the brief excerpt below, our main character Travis Cain, 39, (Pops' grandson), is talking with his daughter, Autumn, after reading her a bedtime story. As an eight-year-old, Autumn is worried because Pops (her great-grandfather) is nearing the end of his life, and due to Alzheimer's, he has forgotten her name and is forgetting his son, (her grandfather) Marcus Cain, and her father. Travis narrates the story. His wife's name is April.

~

At bedtime, after I tucked her in and read a bedtime story, we thanked God for his blessings to our family and Autumn prayed God would heal Pops' memory and Grandpa Marcus would not be so sad. After prayer, she was curious and talkative, as usual.
"Dad, is Pops very sick?" she asked as she shifted under her covers.
"Well, he's very forgetful."
"I know, but why is he forgetful?" She caught me off guard.
Sitting on the edge of the bed, I faced her. "Well, he has a disease called Alzheimer's—it makes you forget things sometimes."
Her eyes narrowed. "Has he forgotten you?" I thought about how to answer her for a moment.
"I think so. But not all the time. He still has good days and bad days."
"Has he forgotten Grandpa Marcus?"
Where is all this coming from? I wondered. "He forgets him on bad days."
She pulled her blanket up to her chin. "Grandpa Marcus is Pops' son, right?"
"Yep."
"Does that make Grandpa Marcus sad?"
I ran my hand along her cheek. "I think it does, sweetie."
"Does that make you sad?" The innocence in her eyes caused me to stutter.
"Ye—Yes, it makes me very sad." Tears formed in her eyes and I wondered if she noticed her tears caused mine. I reached for a tissue on her nightstand and gave it to her. I felt my lip quiver.
She paused before speaking softly. "Will you ever forget me, Dad?" I wanted to dodge the question.
"No, how could I ever forget you—besides, I don't have Alzheimer's disease."
"I know, but you forgot my dance recital last month." I had walked right into this.
My mind scrambled for an answer. "I didn't forget you; I forgot about the dance recital. There's a difference."
Her eyes widened. "It felt the same to me."
The arrow found its way to my heart—and hit dead center. "I'm sorry, sweetie. That was my fault."
She wiped her eyes with the tissue. "If you forget about me when you're not sick, won't you forget me when you are sick?" She had me. All I could do was hug her.
My arms encircled her. "Don't you worry. I promise I won't forget you ever again."
She hugged me tighter. "You and Grandpa Marcus are sad when Pops forgets you, and I'm sad when you forget me."
I whispered in her ear. "I know, but you never have to worry about me forgetting you again."
Before I could say goodnight, she launched another line of questioning. "Is Pops going to die soon?"
Rubbing the back of my neck, I answered as honestly as I could. "I don't know. He is ninety-five now, and his disease is affecting him more. Only God knows."
She shifted in her bed to look me in the eye. "Has Pops forgotten my name, too?"
I held my breath, then sighed. "Yes, I think so."
"Okay, when he goes to heaven, will God tell him three things for me?"
I tilted my head. "What do you want God to tell him?"
"I want him to tell Pops my name is Autumn. I love him—and I miss him."
A smiled curled on my face. "I'm sure he will tell him."
Out of the mouths of babes comes a purity of heart that could change the world. "Let's get some sleep."
I turned off the light, stepped out of her room, closed the door, and walked down the stairs, where April was waiting for me on the couch…

###
Author's Note: Writing this novella tapped into all my emotions. Particularly this scene, because my father died of Alzheimer's disease. I remember the pain of being forgotten by my father after we were so close all my life. Packed with many touching moments, I hope this Christmas novella will strike a chord and make you even more grateful for your family.

###

SOMETHING TO CHEW ON:
This coming Christmas, think about your family members, those with you now, and those who have gone before you. If you could spend one more Christmas together with family members that have passed, what would you want to say to them?

###

SPECIAL NOTE FROM THE AUTHOR: Pause More. Rush Less. will now be sent to you MONTHLY, rather than twice a month. This is due to a more demanding schedule of writing novels for my current publisher and other writing opportunities. (This is a good thing.) I enjoy writing Pause More. Rush Less. and you can look for it in your inbox monthly. Thank you for being a faithful reader. I appreciate it more than you know. Please tell others about it. They can sign up for it at the bottom of any page of my website listed below.

###