Everyday Miracles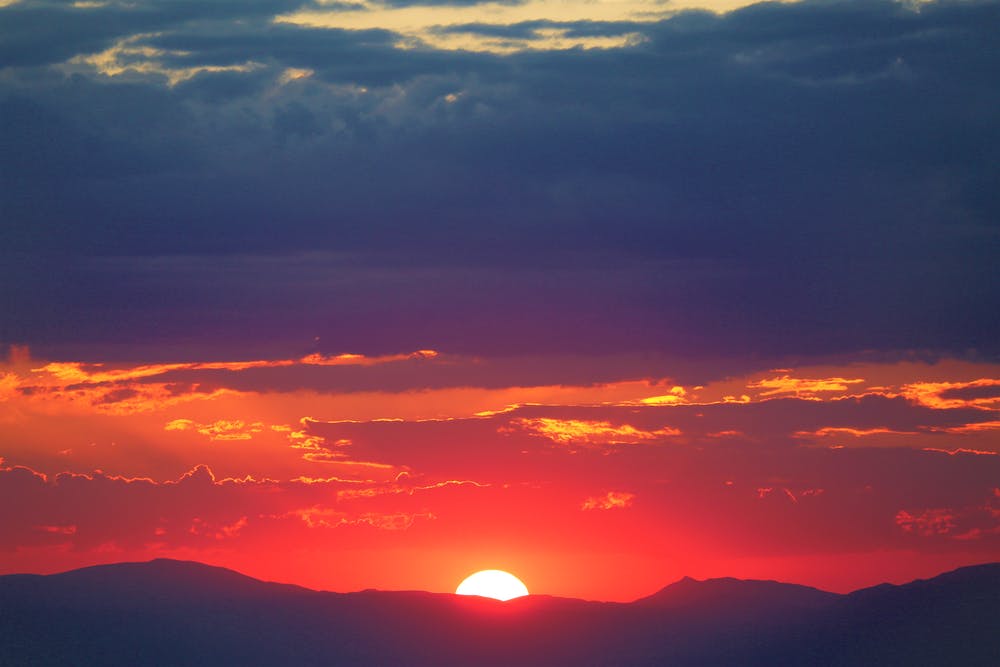 I don't remember how old I was when I first realized I needed to slow my life down—to see it more clearly, to hear, more distinctly, the shifting sand in the hourglass, to feel everything life was offering me. But there were many early mornings, like this one fifteen years ago, when I put pen to paper—to simply remind myself—life is a gift.

~

It's early on a Saturday morning, just before sunrise. The house is dark and quiet. Before the sun cracks the horizon, I gaze out the patio window at the tree-line that is a backdrop to my yard. As I wipe the sleep from my eyes, a thought skitters through the fog that still lingers between my ears. I realize I often miss the obvious for the obscure. Each day, to some degree, I look past the familiar, for the fleeting, the important for the urgent, what is, for what could be. I'm talking about missing those everyday miracles. You know, those blessings hidden in clear view. Those gifts disguised as mundane, but make up the fabric of our lives.
As I walk through my home in the pre-dawn light, I step into the bedrooms of my two sons. On the walls hang posters of the things that influenced their lives: Olympic track athletes, football legends, and a rock band that, well, rocked the world. Today, however, their rooms are tidy. Their beds are empty. They're away at college pursing degrees that will allow them to follow a career. Ironically, their father's career. It's not lost on me that this is yet another everyday blessing. I miss them. And I thank God he gave my wife and I the privilege to raise them. Teach them. Shape them. Influence them. Encourage them. Learn from them. Cheer them on.
As I stand in David's room, I pause. I close my eyes and picture another moment in time. David is six, Mark is four. Toys strewn across the floor. Mark climbed into David's bed in the middle of the night so they could sleep together. They're wearing Disney pajamas. Both are fast asleep. Tangled in the bed sheets. In the blue light of early morning, I can see David is on his back, mouth agape, snoring softly. Mark is on his side, his body wedged between the wall and the mattress. My little buddies. Everyday miracles.

"Enjoy the little things in life because one day you'll
look back and realize they were the big things."
Kurt Vonnegut

Today, on this Saturday morning, they are young men—away at college in different states. I ask myself, where did the time go? It occurs to me that I usually walk right past these everyday miracles because my thoughts run ahead of me. Most mornings my thoughts arrive at work before I ever reach the kitchen table for breakfast.
I walk back to my bedroom where my wife is sleeping. A woman who, if I'm honest, has greater wisdom than me, deeper character, and keener instincts. A woman who could have easily found a man better looking, much more mechanically inclined, and possessing greater potential. Yet, somehow, she graciously believes deep in the recesses of her heart that I'm right for her and bring her happiness. Everyday miracles.
I slip back into a warm bed knowing the sun will rise soon—right on schedule. As I pull the blankets up to my chin on yet another peaceful morning, I vow to slow the pace of my life so I can fully acknowledge and embrace these everyday miracles—every day.

###

SOMETHING TO CHEW ON: What do you consider everyday miracles—or blessings—in your life? How might you embrace them more in 2021 by slowing your life down so they don't slip by unnoticed?

YOU MIGHT ALSO ENJOY:

Slowing Down to the Speed of Life: How to Create a More Peaceful, Simpler Life from the Inside Out by Joseph Bailey and Richard Carlson (Author of Don't Sweat the Small Stuff.)
https://www.amazon.com/Slowing-Down-Speed-Life-Peaceful/dp/0061804290

Photo by Konevi on Pexels.com