Capitalizing on the "Concept Behind Coffee" (and its Potential to Help You Pause)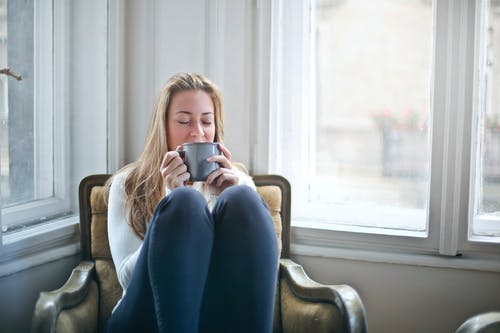 Today, as I write this newsletter, I'm sitting out on my patio and sipping a cup of coffee, a White Chocolate Mocha, to be exact. And I can't help but contemplate the "concept behind coffee"—and its potential to help us pause.

This newsletter, by its very title, Pause More. Rush Less. is about pausing—to live a more meaningful, less chaotic life. If there was ever a drink designed to help you pause, it's coffee. Think about it. Has there ever been a more international drink? Has there ever been a more social drink? People all over the globe meet for coffee for a multitude of reasons—catching up with a friend, a group of friends, conducting an interview, a business meeting, a first date, or just having coffee to, well, have coffee.

I'm not a big coffee drinker really, but as I sip this cup and jot these notes with my free hand, I'm mindful that coffee, in addition to being a universal drink, seems as if it was concocted to help us "insert a pause" in our day. I believe, if we let it, coffee can help us slow down. Oh, sure, you can drive through Starbucks on your way to work, and once you arrive, hit the deck running. But then, you're not maximizing coffee's "pause potential." Stay with me on this for a second.

It's a drink to be savored, as you hold it in two hands, sip slowly, ponder the pace of your day, or enjoy it over a key conversation. For me, I love to swing by the Mocha Lisa Coffeehouse in Racine, order a cup, sit on the outdoor patio attached to the quaint 125-year old farmhouse and just kick back. When was the last time you savored something?

Now you might be thinking, is this newsletter issue today just about coffee? Not entirely. It's really about adjusting the pace of your life. It's about slipping pauses in your day. It's about noticing what's in front of you. Recalling what's now behind you. It's about investing a few minutes in yourself, listening to your thoughts, or contemplating something to be grateful for. It's about taking a breath, living with a sense of anticipation, and yes, gearing up for the balance of your day. Coffee is simply a medium to help you achieve these things.

So why did I write about such an everyday staple like coffee today? Well, not just because I have a cup in my hand—but more importantly, because YOU may have a cup in YOUR hand every day next week. And if you do, why not allow it to remind you that it has the potential to help you pause. After all, there's a reason they call it a "coffee break."

Now that's a concept.

###

NOTE: You can now read any past issue of this Pause More. Rush Less. newsletter under the BLOG tab on my author website. Jamescmagruder.com. Feel free to leave a comment on the CONTACT tab or email me directly at: jamescmagruder@gmail.com.
Please feel free to ask me a question, leave a comment, or join my mailing list by subscribing to my FREE newsletter, PAUSE MORE. RUSH LESS. below. We'll talk about how to slow down your life to live it more fully.